DR ABDUL KHALIQ MALIK's HAIR AND HAIR MOST TRUSTED PLACE FOR BEST HAIR TRANSPLANT IN ISLAMABAD
Hair Transplant In Islamabad
This is not only an announcement but rather a religion with us. Our staff do their best to meet the steadily extending needs and wishes of the patients. Dr. Abdul Khaliq Malik and his staff are among the very best in the field of hair transplantation. Hair and Hair is only privately held consumer organization, dedicated to educating the public, healthcare professionals, main stream media and legislators about the emotionally devastating disease of hair loss (alopecia). Hair and Hair is among the most trusted Best hair transplant in Islamabad Cosmetic Surgery Clinics having served 1000s patients consistently in our different clinics. We work hard to accomplish excellence in the field of Hair transplantation and Cosmetic Surgery. This is the reason all of our benchmarks are at standard or superior to the best in the world.
Our Services
FUE Hair Transplant
Follicular Unit Extraction is one of the foremost usually wanted hair transplantation techniques today, courtesy its minimal invasive nature.
FUT Hair Transplant
FUT Strip hair transplant is one of the available choices for surgical hair restoration. It is best for those that are plagued by permanent hair loss.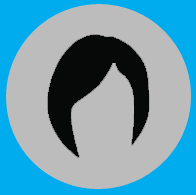 Stem Cell Hair Transplant
Stem Cell FUE is that the latest hair transplantation technique that's faster and effective than the standard FUT and FUE hair transplant strategies.
Hair Loss
Development and growth of hair is a repeating procedure. Subsequent to accomplishing the full development considering its length and thickness the hair falls out naturally and is supplanted by the development of new one and the procedure goes on. If follicles drop out at enormous rate it is called as Alopecia in Medical Terminology. This may bring about total or incomplete baldness which can be patchy, irregular or general demonstrating certain particular pattern. Pattern and frequency of loss is regularly unique in men and ladies. There are many factors dependable and vary in all people:
At Hair Transplant in Islamabad, after thorough diagnosis, our surgeons found the following root causes of hair loss:
Hereditary factors or Inheritance

Androgenetic and other hormonal issues

Scalp contamination / infections, like dandruff, high fever and fungal diseases etc

Chemotherapy and Medications

Lack of Nutrition

Utilization of substandard hair products, like cleanser, hair-color, hair-gel and so on

Unhealthy hair treatments and different hairdos
Hair Transplant overview
It is the best and long lasting treatment for hair loss. In this procedure, the roots are taken from the back of head called as donor area and after that transplanted to bald area of scalp. This surgical technique is performed by surgeons with extreme care at proper angle, appropriate distance and orientation for best and long lasting hair development with a natural look. This hair reclamation surgery works effectively for both men and women. The patient can go home on the same day without any issue or complication.
At Hair Transplant in Islamabad our incredibly famous specialists carry out the procedure in an extremely methodical manner using best technology which enhances stylish esteem and look.
Hair Restoration Treatment
It is a general far reaching approach adopted by our talented doctors and surgeons after an intensive diagnosis and the necessity of the patient experiencing the hair loss. During the treatment, our experts take after diverse and orderly methodology to control and diminish the hair loss which for the most part varies from patient to patient.
Hair Restoration Treatment fundamentally includes the following four practices:
Medicinal Treatment:-

There are many sorts of medications utilized. Medicines like Finasteride particularly for males, Minoxidil, Dutasteride, Corticosteroids injection and so on. Some are utilized for development of follicles though some other are utilized to keep the androgenetic hormone.

Non-surgical Treatment: This treatment includes PRP treatment, SMP treatment etc.

In PRP treatment, a little amount of blood is removed and after that the highly concentrated PRP is injected into the scalp. PRP is especially rich in development factors which are useful in developing new follicles.

SMP or Scalp Micro Pigmentation treatment; where natural pigments are utilized at the epidermal level to replicate the natural appearance of genuine follicles. This is valuable for hair loss as well as for concealing scars of scalp.

Low level of laser treatment expands blood circulation and avoid clogging in follicles which at last advances hair development.
Surgical Treatment:-

The treatment incorporates Hair Transplant strategies like FUT (Follicular Unit Transplant) and FUE (Follicular Unit Extraction).
Artificial Treatment:-

Artificial treatments like patches, wigs etc. are utilized to hide hair loss. There is another procedure in which we implants synthetic fibers into hair lose area by utilizing local anesthesia (synthetic fibers – comprised of acrylics or human hair).
Why Hair Transplant
It is a very common question that a patient asks his/her specialist that why one needs a surgical strategy. Our specialists clarify every last condition required to carry out this minor surgical procedure. This technique includes expulsion of roots from donor area of the head and implanting in the recipient area where these roots develop into new follicles.
Here are a few reasons why surgical restoration is the prescribed choice:
The only known long lasting treatment of hair loss.

100% safe minor surgical technique however it requires a lot of mastery and expertise to get natural outcomes.

A pain-free method using local anesthesia.

You can style or shade your tresses the way you always wished as they are naturally developed.
5 Common Mistake
All Surgeons are the same
Reality:
Hair Transplant is a simple to do yet exceptionally hard to master surgery, so the patients often face unaesthetic outcomes because of unpracticed and inexperienced specialists.
Everywhere results are aesthetically same
Reality:
The delicateness, angulation, profundity, depth and direction are in the hands of the specialist. Only an accomplished specialist can give same outcomes in all patients.
Unlimited Grafts are possible with FUE
Reality:
At most 3500-4200 follicles are ok for the patient in one sitting.
Always look for the cheapest option
Reality:
There is always some intrinsic expense for security, cleanliness, experience, frameworks and well-trained team. There must be a trade off for bringing down expenses dramatically.
Just extraction & implantation is what matters
Reality:
Right from begin of surgery there are fifty steps and intra-steps for nice results eg painless anesthesia, graft storage & handling, FTR to allow nice results.
Our Hair Transplant Testimonials
admin
The technique of stick and place that we are going to talk about consists of making the stick and putting the graft (place), is a way to face the FUSS technique of capillary grafting. Being [...]
admin
We bring you a case of FUSS capillary micro graft at the entrances. This 33-year-old patient had recession of entrances and above all loss of density in the anterior central zone in recent years with [...]
admin
What has been done in the hair? We talk about politicians, actors, elite athletes and musicians known worldwide who have regained their hair density. We tell you how and how they are combed. What has [...]
Why Our Results Are Awesome
Experienced Surgeons
Minimum Graft Wastage

Minimum out-of-body-time

Grafts given by Counting

Ultra Hygienic OTs

Experienced counselors