DR ABDUL KHALIQ MALIK's HAIR AND HAIR MOST TRUSTED PLACE FOR BEST HAIR TRANSPLANT IN ISLAMABAD
Hair Transplant In Islamabad
This is not just a statement but a religion with us. Our team strives very hard to meet the ever expanding needs & wishes of the patients. Dr Abdul Khaliq Malik Hair and Hair is amongst the most trusted Best hair transplant in Islamabad Cosmetic Surgery Clinics having served 1000s patients every year in our various branches. We work very hard to achieve excellence in the services especially Hair transplant and best hair transplant and Cosmetic Surgery. This is the reason all our standards are at par or better than the best in the world.
Our Services
FUE Hair Transplant
Follicular Unit Extraction is one of the foremost usually wanted hair transplantation techniques today, courtesy its minimal invasive nature.
FUT Hair Transplant
FUT Strip hair transplant is one of the available choices for surgical hair restoration. It is best for those that are plagued by permanent hair loss.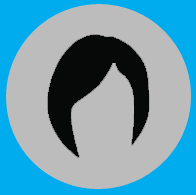 Stem Cell Hair Transplant
Stem Cell FUE is that the latest hair transplantation technique that's faster and effective than the standard FUT and FUE hair transplant strategies.
Hair Loss
Growth and development of hair is a cyclical process. After attaining the full maturity considering its length and thickness the hair falls out naturally and is replaced by the growth of new one and the process goes on. If follicles fall out at tremendous rate is called as Alopecia in Medical Terminology. This may result in complete or incomplete baldness which can be patchy, irregular or regular showing certain specific pattern. Pattern and frequency of loss is typically different in men and women. There are many factors responsible and differ in all individuals:
At Dr Abdul Khaliq Malik, our specialists after thorough diagnosis of root cause of hair loss
Genetic factors or Inheritance

Androgenetic and other hormonal problems

Scalp infections / diseases such as dandruff, high fever and fungal diseases etc

Chemotherapy and Medications

Nutritional deficiency

Use of substandard hair-care products such as shampoo, dye, hair-gel etc

Unhealthy hair treatments and combing practices including hair-styles
Hair Transplant overview
It is the ultimate and permanent treatment for baldness. In the process, the grafts are taken from backside of head called as donor are and then transplanted to bald part of scalp. This surgical procedure is performed by super specialists with great care at right angle, correct distance and orientation for proper and permanent growth with a natural look. This hair restoration surgery is highly effective for both men and women and the patient can go home same day without any problem or complication.
At Dr Abdul Khaliq Malik Clinics our world renowned surgeons perform the procedure in a very systematic way by using state-of-art- technology which enhances aesthetic value and look.
Hair Restoration Treatment
It is an overall comprehensive approach adopted by skilled and specialist Doctors after a thorough diagnosis and the requirement of the patient suffering from the baldness. During the treatment, our professionals follow multifarious and systematic strategy to control and reduce the baldness which generally differs from one patient to other.
Hair Restoration Treatment basically involves following four practices:
Medicinal Treatment:-

There are many types of medicines used. Medicines like Finasteride specifically for males, Minoxidil, Dutasteride, Corticosteroids injection etc. Some are used for growth of follicles whereas some other are used to prevent the androgenetic hormone.
Non-surgical Treatment: This treatment includes PRP treatment, SMP treatment etc.

In PRP treatment, a small quantity of blood is removed and then the highly concentrated PRP is injected into the scalp. PRP is very much rich in growth factors which are helpful in growing new follicles.

SMP or Scalp Micro Pigmentation treatment; where natural pigments are used at the epidermal level to replicate the natural appearance of real follicles. This is not only beneficial for baldness but also for hiding scars of scalp.

Low level of laser therapy increases blood circulation and prevent clogging in follicles which ultimately promotes hair growth.
Surgical Treatment:-

Treatment includes Hair Transplant procedure such as FUT (Follicular Unit Transplant) and FUE (Follicular Unit Extraction).
Artificial Treatment:-

Patches, wig etc are artificial treatments used to hide baldness.

This treatment also involves implanting synthetic fibers into scalp by using local anesthesia (synthetic fibers- made up of acrylics or human hair)
Why Hair Transplant
It is a very natural question that everybody likes to ask his/her doctor that why one needs a surgical procedure and our doctors explain each and every condition required to perform this minor surgical procedure. This procedure involves removal of grafts from donor site and implanting in the recipient site where these grafts grow into new follicles.
Here are some reasons why surgical restorationis the recommended option:
Only known permanent treatment of baldness.

100% safe minor surgical procedure though it requires lot of expertise to get natural results.

Virtually a pain-free procedure done under local anaesthesia.

You can style or color your tresses the way you always wished as they grow naturally.
5 Common Mistake
All Surgeons are the same
Reality:
Hair Transplant is an easy to do but very difficult to master surgery, so, patients often deal with unaesthetic results at the hands of inexperienced surgeons.
Everywhere results are aesthetically same
Reality:
the softness, angulation, depth, direction are in the hands of the surgeon. only a experienced surgeon can give same results in all patients
Unlimited Grafts are possible with FUE
Reality:
In one sitting maximum 3500-4200 follicles are safe for the patient.
Always look for the cheapest option
Reality:
There are always some inherent costs for safety, hygiene, experience, systems & trained team. There has to be a compromise for lowering costs dramatically.
Just extraction & implantation is what matters
Reality:
Right from start of surgery there more than 50 steps and intra-steps for great results eg painless anesthesia, graft storage & handling, FTR to give great results.
Our Hair Transplant Testimonials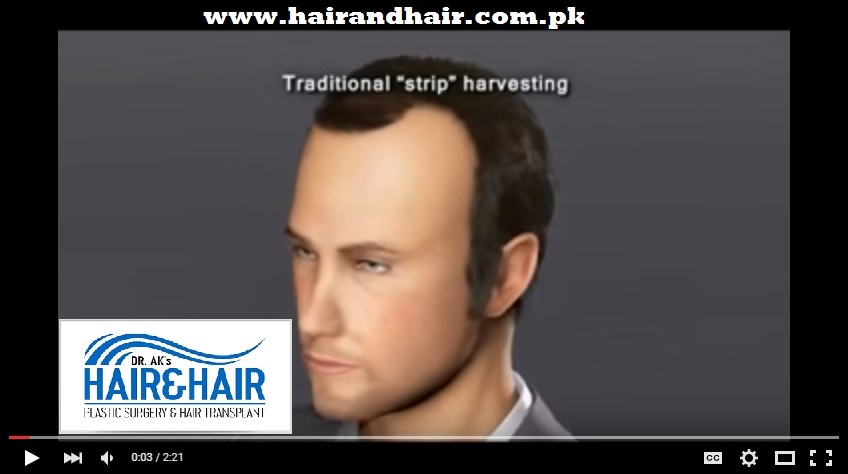 Why Our Results Are Awesome
Experienced Surgeons
Minimum Graft Wastage

Minimum out-of-body-time

Grafts given by Counting

Ultra Hygienic OTs

Experienced counselors